If you are looking for a specific product video or an end-user friendly version, please contact us and let us know.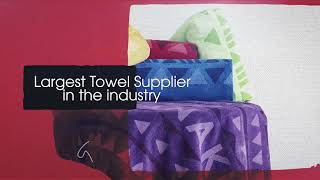 Meet the Pro Towels Family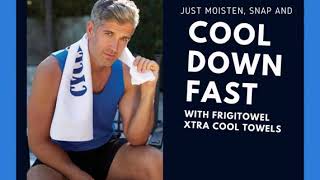 Fitness Towels: The Perfect Workout Companion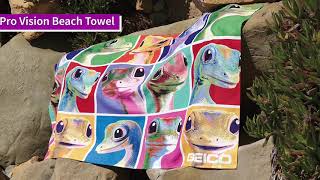 Full Color Sublimation with Pro Vision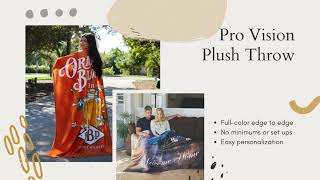 Get Cozy with Work From Home Products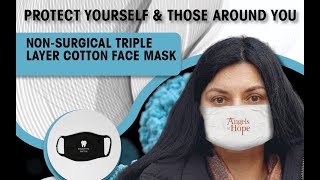 Non-surgical Triple Layer Cotton Face Mask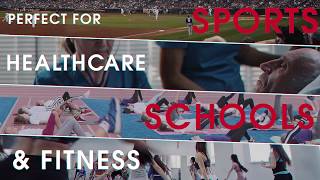 CleenFreek® Antimicrobial Products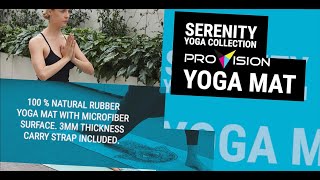 2020 New Products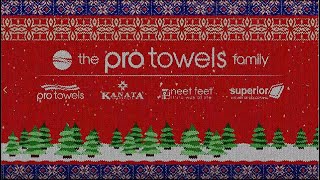 Ugly Sweater Holiday Templates from Pro Vision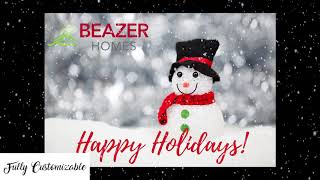 Holiday Template Designs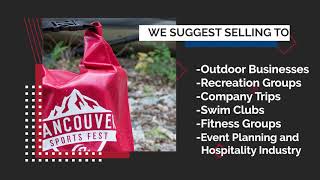 Dri Sac Waterproof Bag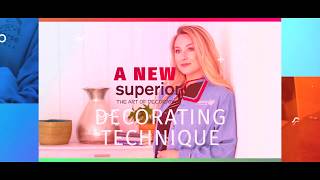 Superior Laser Etching Technique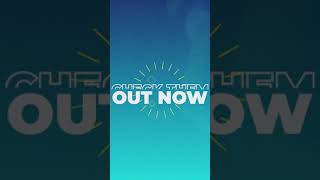 2019 Stock Design Options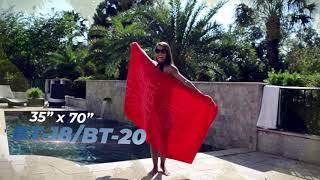 Towel Size Guide
2019 Pro Towels New Products
Pro Towels Golf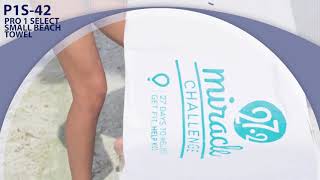 Pro 1 Select
New Stock Design Options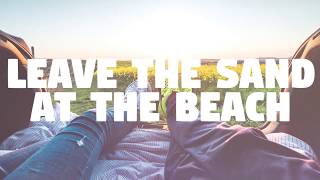 Sand Repellent Beach Blanket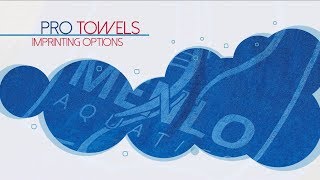 Pro Towels Imprinting Options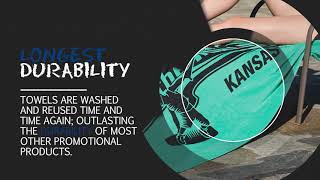 Beach Towels for the Promo Industry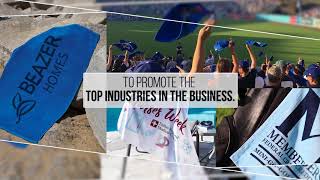 Attention, Why Towels!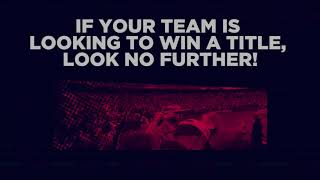 Wave Those Rally Towels!!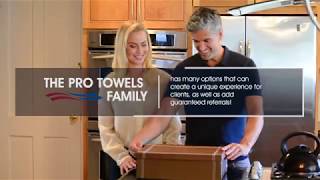 Pro Vision Sublimation for Realtors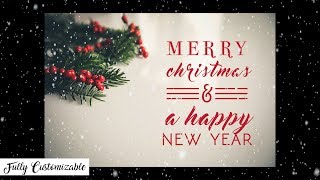 Pro Towels Family Holiday Options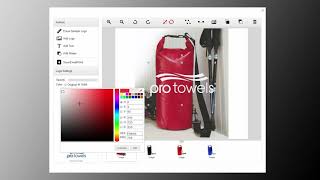 Create Your Own Virtual Samples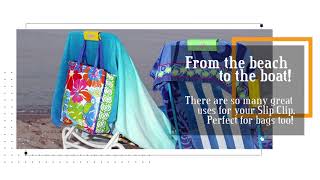 The Slip Clip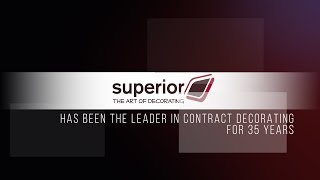 Superior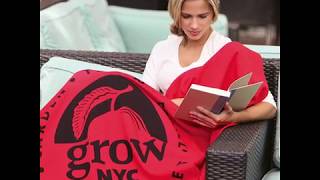 Sweatshirt Blanket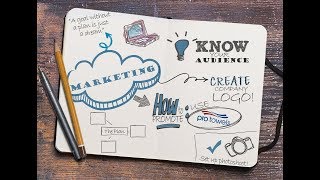 Pro Towels Has You Covered!
Promotional Products Work!
Carrie Underwood Waving Predator Rally Towel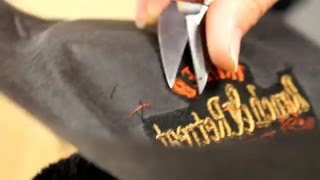 Pro Towels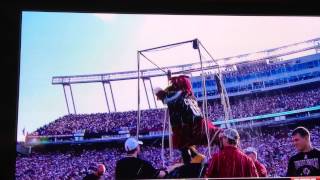 The Power of the Rally Towel
Meet the Pro Towels Family

With so much to offer, you are going to love working with us! Check us out at ProTowels.com to see how we can help with your next promo event!

Fitness Towels: The Perfect Workout Companion

No matter what your goals are, our fitness towels are the perfect companion for any workout or sport. We have a wide range from cooling towels, yoga towels, full-color sublimated options and even antimicrobial towels to help protect you.

Full Color Sublimation with Pro Vision

Get Cozy with Work From Home Products

Promotional products that are great for working from home.

Non-surgical Triple Layer Cotton Face Mask

3-layer face mask with two pleats. Its soft and comfortable, and made from 100% cotton fabric with antimicrobial finish and water resistant properties. Breathable material. Its stretchy and easy on and off with ear loops. Machine washable and reusable. Designed for everyday use, not medical-grade. Universal size fits all. 7" W x 5.25" H. Simple steps on how to wear our face mask

CleenFreek® Antimicrobial Products

Tired of offering hand sanitizer to your clients? Our exclusive, antimicrobial CleenFreek® towels last over 100 washes and helps protect against germs and bacteria in sports, health fitness, healthcare, schools, and hospitality. Plus, we can add this antimicrobial technology to other products like beach towels, golf towels, rally towels, and even apparel! Contact us for more info.

2020 New Products

Our Serenity Yoga Collection has created some buzz around the industry and we are excited to have it as a part of our line this year! Let us bring you inner peace knowing that your clients will love these new products for their next promo.

Ugly Sweater Holiday Templates from Pro Vision

Our Pro Vision line allows you to create fully custom products that your clients will love for years to come! Get started with one of our templates today ➡️ http://ow.ly/E68T50xkgzc

Holiday Template Designs

Your clients are going to love the fully custom options of our Pro Vision Blankets! Personalize it with a name and logo with no additional costs! Not sure where to start? Check out our Holiday Templates created just for you!

Dri Sac Waterproof Bag

Keep your camera and other valuables dry! The Dri Sac features 100% waterproof fabric for maximum protection against the elements. A roll top with Fastex-style clasps closes the Dri Sac for a secure waterproof seal. The attached shoulder strap makes it easy to carry. Ideal for camping trips, water sports, yachting, canoeing or kayaking, and any recreational or outdoor event. Great for fishing lodges.

Superior Laser Etching Technique

Our new laser etching technique provides a unique look that allows fine detail to be shown. The lasered logo appears a few shades darker that the item that is being lasered. You can easily add your logo or brand directly on the surface of the garment with this technique that you can feel.

2019 Stock Design Options

Looking for easy summer promos? Pro Towels has summer stock design options to give your brand a unique look that catches attention.

Towel Size Guide

We answered your most common question with a new video! Let our Towel Size Guide help you explore our Beach Towel options to determine the best fit for your brand.

2019 Pro Towels New Products

Pro Towels has brand new promotional products for 2019 that will help your brand shine! See more at Protowels.com Sub-20 - Pro Vision Platinum Beach Towel (http://ht.ly/47hZ30nqtIO) Sub-1144 - Pro Vision Fitness Towel (http://ht.ly/lX7M30nqtKm) BTR-60C - Fringed Round Colored Beach Towel (http://ht.ly/WhpK30nqtO8) Sub-20-Chev - Chevron Collection Beach Towels (http://ht.ly/qwDM30nqtQH)

Pro Towels Golf

Promoting your brand on the course is simple with Pro Towels. With so many options to choose from, you are sure to find the exact fit for your taste and budget. Contact your Rep today to get started.

Pro 1 Select

Pro 1 Select is a collection of Pro Towels' most popular products, each ready for fast, one-color imprinting. When you don't have the luxury of lead time, Pro 1 Select is your best choice.

New Stock Design Options

Pro Towels offers a wide variety of perfectly selected stock designs to fit all your promotional needs. Choose a design to add with your logo and you're ready! See more @ http://ht.ly/Qkfw30jVLMh

Sand Repellent Beach Blanket

Perfect for a day by the sea or lake, this beach blanket makes sure you leave the sand at the beach, and don't take it home in your clothes or car!

Pro Towels Imprinting Options

With so many options available, imprinting is one of our most popular methods of decoration. Don't think your color scheme will work with this process? We have other great decorating techniques that will fit the bill. Call us today for your next towel project!

Beach Towels for the Promo Industry

Not sure how to sell beach towels? Here's why they are the best promotional product for your spend! With the largest demographic, longest durability and largest imprint area available, towels are the perfect solution!

Attention, Why Towels!

Pro Towels has the solutions you need to promote the biggest businesses in the industry!

Wave Those Rally Towels!!

This lightweight, super soft, 100% cotton terry velour Jewel Collection Soft Touch Sports/Stadium Towel is our #1 bestseller, and for good reason. Showcase your logo and increase your brand's visibility!

Pro Vision Sublimation for Realtors

A realtor wanted to thank her clients who had recently purchased homes in a new development. The Pro Towels Family was able to sublimate a blanket with the realty company's logo onto the FOTO Vision™ Plush Throw and lasered it onto the gift box to create a custom gift. They were also able to personalize these blankets for each one of the realtor's clients with their name or a unique message at no additional cost! RESPONSE: More than just loving the gift, it lead to a referral sale for the Realtor and another commission! Beautifully presented in a gift box with custom lasered top and FOTO Vision™ Sublimated Plush Throw to showcase the development and Realtor brands in BRILLIANT COLOR, these blankets will be loved and used for years to come! This is just one of our many success stories! See more at http://ow.ly/aS3N30h39BQ

Pro Towels Family Holiday Options

Take your brand to the next level with full-color dye sublimated products, our FOTO Vision™ line! Don't have a design of your own? No worries. We have stock designs below you can customize with your logo or message easily.

Create Your Own Virtual Samples

Pro Towels' website is now integrated with a virtual design studio to make your experience with us even better! The design studio allows you to add your logo on our products to easily create your own virtual for clients or presentations.

The Slip Clip

Jump in the pool, lake, or ocean without worrying about your towel slipping down or flying off! Feature your logo on a practical surface that is sure to be used. Great add-on for any beach towel order.

Superior

The Art of Decorating

Sweatshirt Blanket

This blanket combines the best of both worlds: the comfort of brushed cotton on one side, and a silk-screenable cotton/poly on the other side on which to proudly present your image.

Pro Towels Has You Covered!

Pro Towels is the largest towel supplier to the promotional product industry. We offer in house screen printing and embroidery services to support a broad product line of beach, golf, and sport towels. Additionally we carry bathrobes, blankets, and other beach accessories to complement our towel line.

Promotional Products Work!

Learn why promotional products are the preferred advertising and marketing medium.

Carrie Underwood Waving Predator Rally Towel

Pretty exciting to see the Pro Towels rally towels in action when Carrie Underwood was waving the Nashville Predators one for the playoff game.

Pro Towels

We work hard so our customers can play hard!

The Power of the Rally Towel